Inform your competitive strategy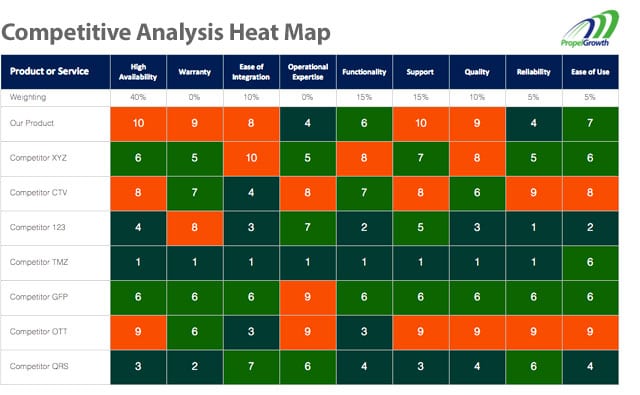 A strategy canvas is a crucial tool to help determine your competitive positioning and identify key attributes of your offering that should become the focus of your marketing strategy. PropelGrowth can help you develop a competitive analysis to include the following:
Overview of up to 7 competitors
Relative pricing and market share
List of key attributes that drive value
Strategy canvas to identify uncontested markets
Competitive analysis heat map
Competitive positioning map
Cost for the Strategy Canvas Tools Package is USD $5,000
Register to meet with a Strategy Canvas Consultant.

If you have problems with the form or this page,.