Qualitative Vendor Analysis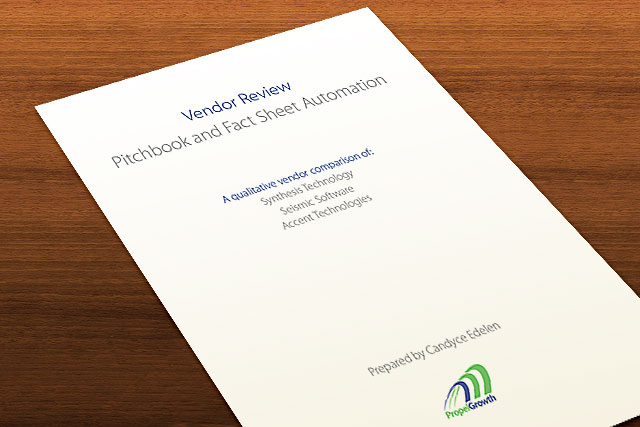 Competitive analysis is a key component of your marketing, sales and product strategy. If you don't know where your company fits into the competitive landscape, you won't know how to position your offering, what alternatives your prospects might consider, or what improvements are most critical in order to compete.
Recently, we conducted an analysis comparing three vendors of pitchbook and fact sheet automation technology.
Target audience: Marketing and product managers at investment management firms, asset and wealth managers, retirement plan providers, TAMPS, and hedge funds.
Process:  Conducted buyer persona research and win/loss analyses to identify 12 key value drivers. Then evaluated the three vendors based on those key drivers.
Vendors Evaluated:  Synthesis Technology, Seismic Software, Accent Technologies
Need more information? Here's a case study about the project from our blog.